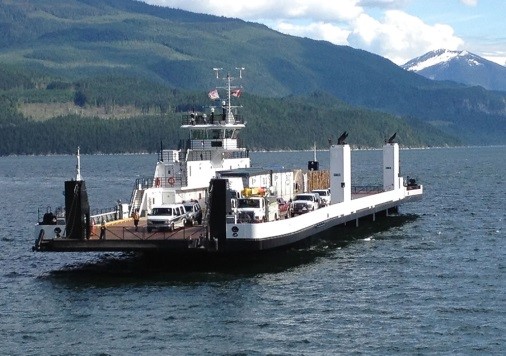 WaterBridge Group operates five ferries for its customer, the Ministry of Transportation and Infrastructure. The MV Francois Forester, MV Columbia, and the Needles are roll-on/roll-off, double-ended ferries. The Arrow Park III and the Adams Lake II are cable ferries. WaterBridge Equipment Inc. operates the MV Francois Forester and WaterBridge Ferries Inc. operates the MV Columbia, Needles, Arrow Park III and Adams Lake II ferries.
The MV Columbia (left) operates on Upper Arrow Lake, BC, connecting Shelter Bay to Galena Bay.
Click here to watch a short video of the launch of the MV Columbia.

Refueling: Effective May 18, 2022, the MV Columbia will be fueling on Wednesdays at 8:45 am. Please expect sailing delays. This is a permanent change and there will no longer be a summer and winter fueling schedule.
Dangerous Cargo: The following days and times will be reserved for dangerous cargo with the exception of the days that may fall on a statutory holiday:
Tuesdays and Thursdays at 9:00 am, 9:30 am, 2:00 pm, and 2:30 pm.
Sailing restrictions with dangerous cargo: When explosives are carried: Max 12 passengers; when other dangerous cargos are carried: Max 25 passengers.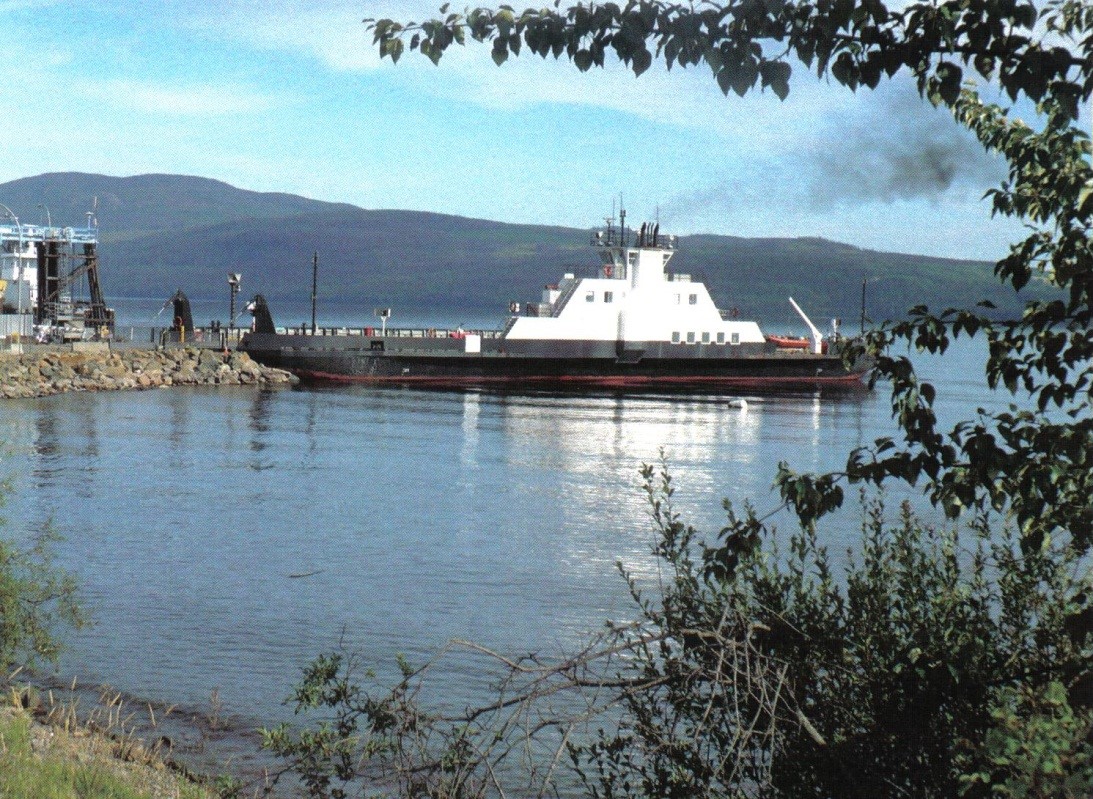 The MV Francois Forester, operating on Francois Lake, BC, connects the community known as the Southside to the Northside of Francois Lake.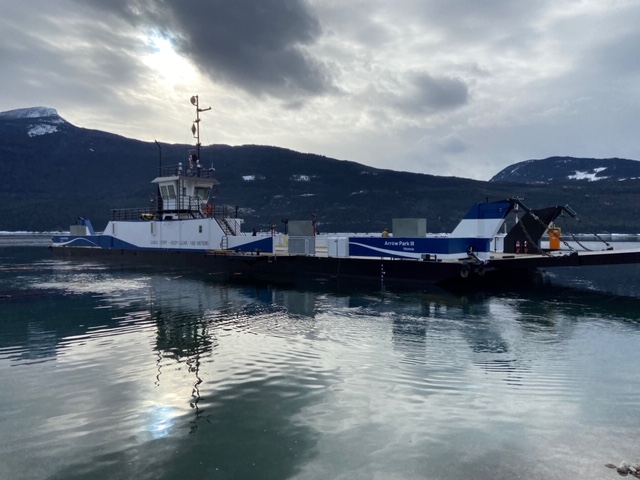 Arrow Park III cable ferry operates across the junction of Upper Arrow and Lower Arrow Lakes, BC.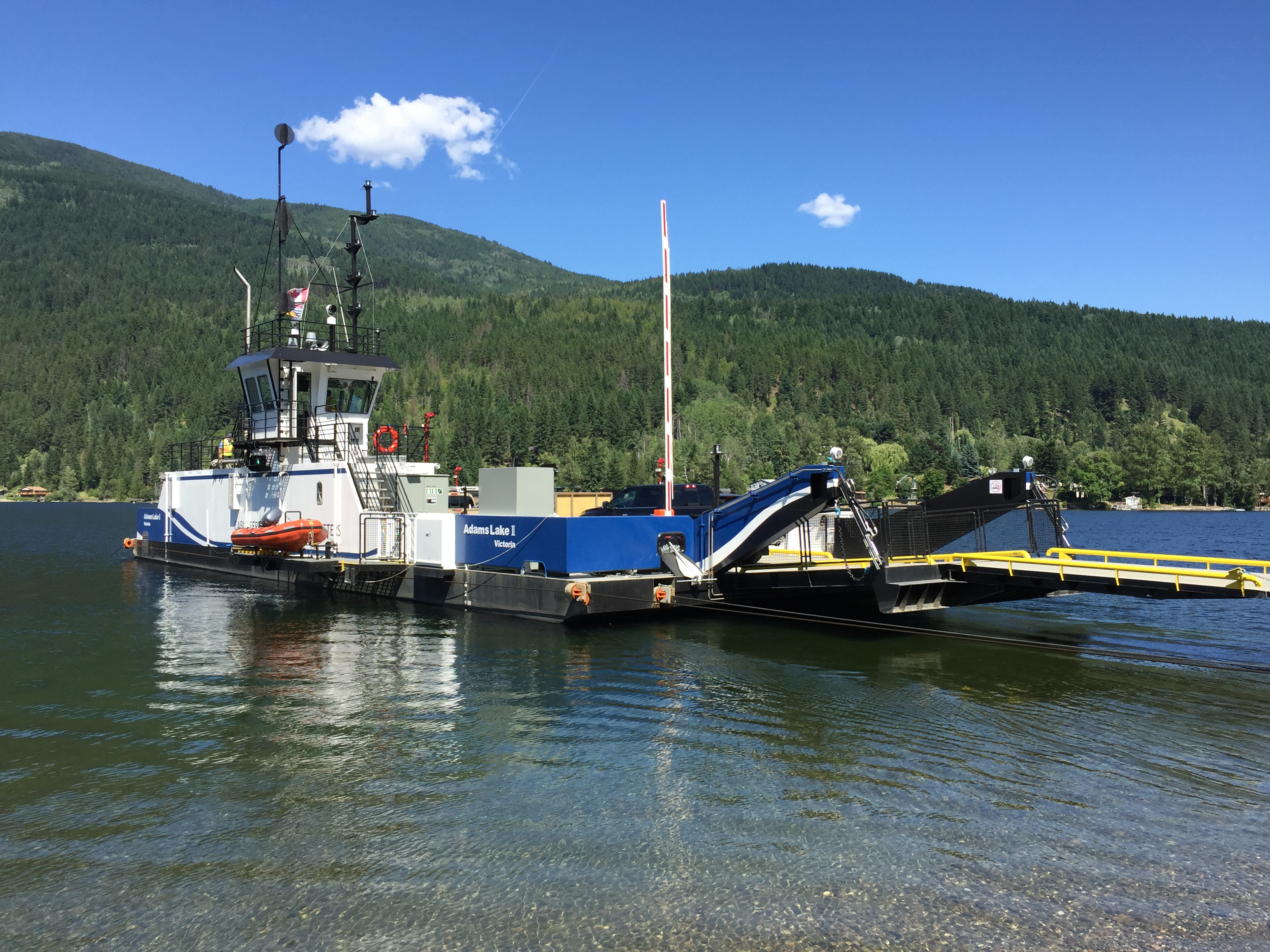 Adams Lake II cable ferry operates on Adams Lake, BC.
Click here to watch a short video of the launch of the Adams Lake II.