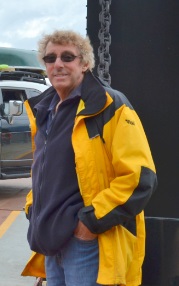 WaterBridge Group is owned and operated by John Harding. Since 1976, John has been in the business of designing, building, and operating car, truck, and passenger ferries that serve British Columbia interior lakes.
John was responsible for the construction and operation of the largest freight-carrying ice-breaker in the world, the MV Williston Transporter, at the time it went in to service on Williston Lake, BC, in 1995.

Under his leadership, the company also constructed the MV Francois Forester in 2004 under contract for the Ministry of Transportation and Infrastructure. The MV Francois Forester links the communities of Burns Lake and the South side of Francois Lake in Northern BC.

John and the WaterBridge Steel team also built the MV Columbia passenger ferry that connects the communities of the Upper Arrow Lake in Nakusp, BC.

In 2016, WaterBridge Steel was awarded the contract to build four new cable ferries for the Ministry of Transportation and Infrastructure in BC.

John has assembled a leadership team that consists of a Business Development and Project Manager, a Fleet Mechanical Manager, a Human Resources Business Partner, and Master Captain Certified Marine Managers. This seasoned and dedicated team help guide the business daily and have tremendous pride in what they do.