The WaterBridge Steel fabrication and construction team has some of the most talented steel fabricators and marine building experts in the province. Lead by John Harding personally, each project meets or exceeds our customers expecatation in all aspects. No project is too big or too small for this team of professionals. Our facilities are lakeside in beautiful Nakusp, BC.
To learn more about our projects, please visit
waterbridgesteel.com.
In June of 2012, WaterBridge Steel was awarded the contract by the Ministry of Transportation and Infrastructure to design and build an 80 car commercial ferry to run on the Shelter Bay to Galena Bay route on Arrow Lake in the Central Kootenays. The ferry replaced two existing smaller vessels that were reaching the end of their life-cycle. The new vessel is 320 feet long, 64 feet wide and weights approximately 2.5 million pounds (1100 Metric Tons). It was designed and built over a period of approximately 24 months on the shores of Upper Arrow Lake in the picturesque village of Nakusp, BC. The new ferry, the M.V. Columbia, was formally delivered to the Ministry of Transportation and Infrastructure and went into service on June 26, 2014.
C
lick here to watch of video of the hull launch.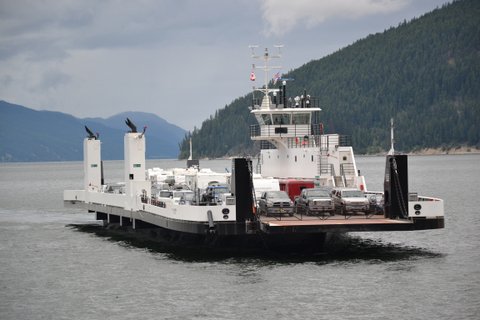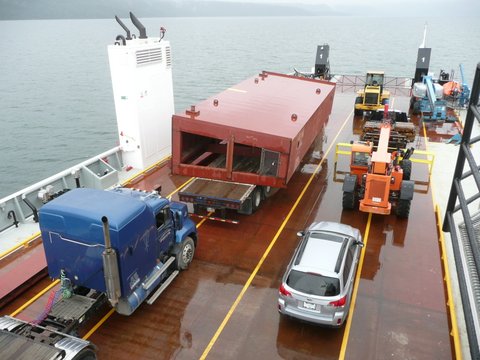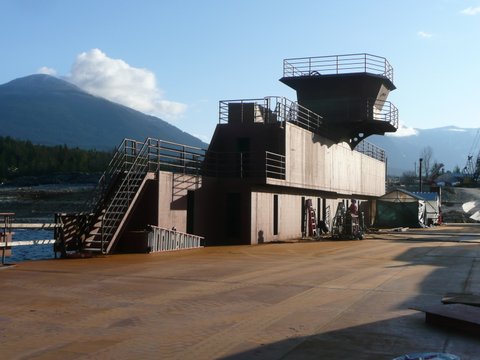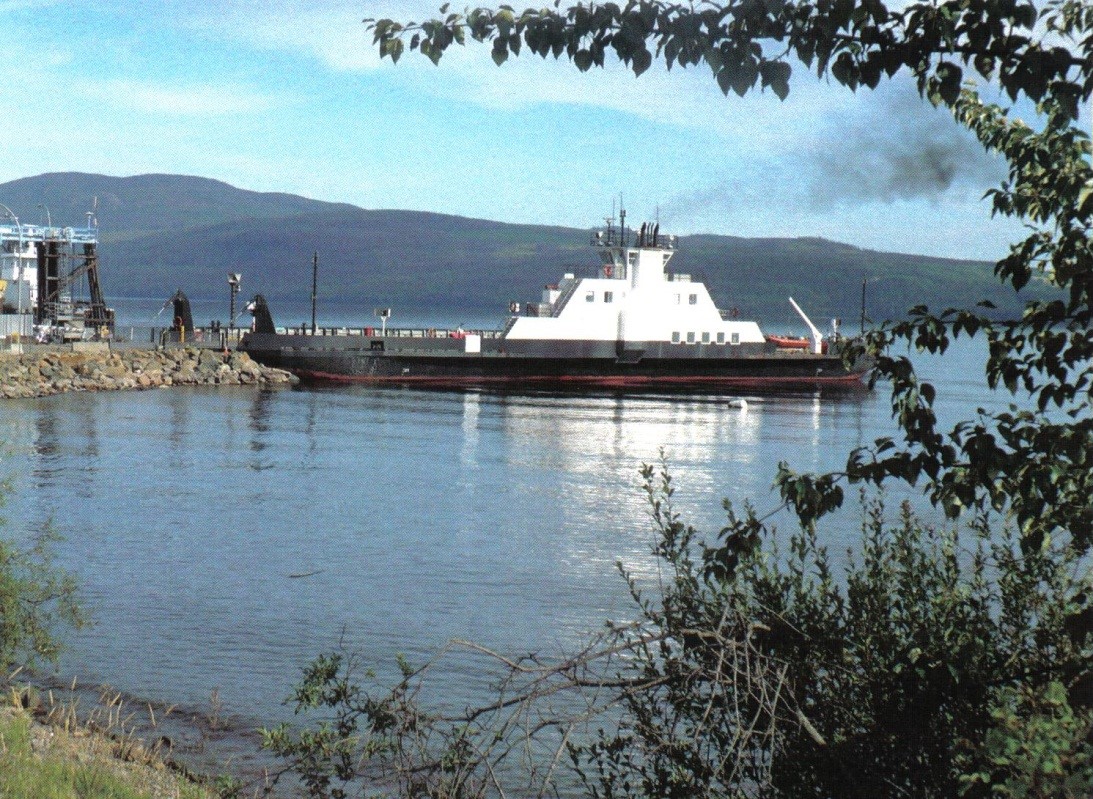 The M.V. Francois Forester is a 220 foot roll-on/roll-off, double-ended ferry capable of carrying 8 loaded logging trucks and 20 cars at one time. It has been in service on Francois Lake, BC, since November 2004.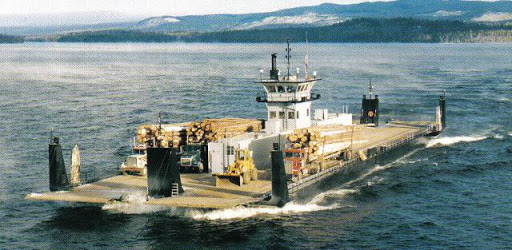 In November of 1992, John Harding entered into a contract with Northwood Pulp and Timber Ltd. to design and fabricate an industrial ferry on Babine Lake in North Central British Columbia. The new ferry, the Babine Charger, was constructed by Finlay Navigation on the shores of Babine Lake over the spring and summer of 1993.